Back to Locals
Culinary Tour
Join the experience of authentic flavors and aromas that set Akko apart
About Nurit
Nurit Poran loves experiences, is addicted to adventure and crazy about culinary.
She lives in Kfar Vradim and loves the culinary Akko. She has always loved to travel and have experiences, discover new places in Israel and around the world and tell friends about them. She was always consulted on where to hike and eat.
After years as a manager in the industry, especially in the food industry, she decided to free up all her time to 'A World According to Nurit'. With lots of love, excitement, and a desire to do well, Nurit meets and brings together fascinating people, diverse cultures and wonderful places.
Atmosphere photo gallery ahead – Skip to next content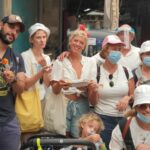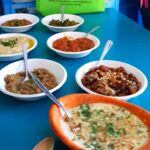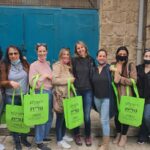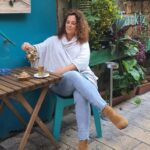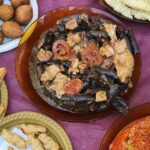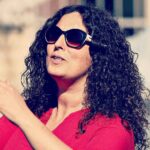 About the tour
Culinary Tour with Nurit
Some say that the best way to connect to where you are is through success. The local flavors, the spices, the smells and the colors, reveal things that have never been said and secrets that pass from word of mouth and from heart to soul.
Nurit offers a culinary tour that stimulates all the senses and leaves a taste of more. A tour of Old Akko in places that will surprise with flavors and most importantly …participants do not stay hungry!
A tasting tour of the market allows you to feel the area, breathe in the smells of local coffee and spices. Stroll through the market alleys and stalls, get to know the fishermen's stories, get recipes and mingle with veteran stalls owners.
The tour reveals to the participants the authentic Akko consisting of a mosaic of merchants, stalls and restaurants alongside new trends developing in the area.
As part of the tour:
*You'll get a bag and raise a glass to life
*You'll start the morning in a special local cook place with Akko traditional tastings
*You'll enter the home yard of a local cook to taste special dishes (grape leaves, cabbage salad, mejadra, kubba, fatayer and more)
*Every day of the week except Sunday and Monday, you'll see the preparation of the special Manakish pita with zaatar / pepper and onion in a 500-year-old oven.
*You'll enter a spice shop more than 100 years old to get acquainted with special blends
*You'll taste the Akko Arayes / Musakhan
*If you can overcome the smell of fish, you'll also get ceviche
*Surprisingly flavored shawarma is the next stop, vegetarians will enjoy falafel
*And finally, special Akko sweets
The tour begins at 10:00 a.m. in front of Uri Buri Restaurant, and stands as lunch.
The tasting tour combines tastings from the stalls and restaurants in the market.
Not kosher. Sensitivity to allergens should be reported.