Back to Locals
Artists and craftsmen in Akko
Take a tour with Omri in the special alleys of Old Akko and discover a magical world of artists and craftsmen.
About Omri
Omri Avidar is a licensed tour guide, expert on trips in the Galilee. Omri, who served for many years as a manager and vice president in the high-tech field, made a professional transition and devoted himself to his great love – to travel and guide.
Since then, Omri has often traveled and guided groups and tourists throughout the Galilee: in a wide variety of trips and activities, including nature trips, ethnic trips in the cities and villages of the Galilee and formation activities.
Over the years, Omri has gained an intimate acquaintance with the Galilee trails and especially with the people of the Galilee. His trips are always immersed in human encounters, tasting and a relaxed and fun atmosphere.
Old Akko is the focus of Omri's activities and here he knows every corner and is known by many. The tours with Omri in Akko expose the participants to the hidden "back alleys" of the city and meetings with inspiring people and fascinating local stories.
Atmosphere photo gallery ahead – Skip to next content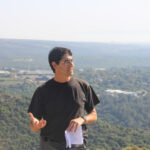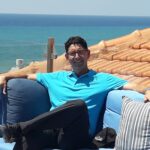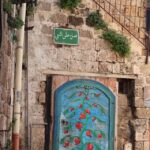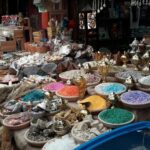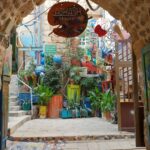 Artists and Craftsmen in Akko
A tour of the other Akko for a magical encounter with the city's artists
"Artists and Craftsmen in Akko" is a tour of the picturesque alleys of Old Akko, exposing participants to the lesser known corners of Old Akko. The tour will discover the other and unconventional Akko and will introduce the participants to the special artists and craftsmen working in the city.
During the tour, participants will visit the gallery alley, meet an exceptional Akko artist who takes care of adding art and color to the city's back alleys, get to know a neighborhood bakery that has operated there for centuries, visit a stonemasonry workshop that includes a demonstration of stonemasonry and they will come to a spectacular Akko house that has become a charming guest palace.
Fragrances of local delicacies and stories about the city's important figures and sites will accompany the tour, and photography enthusiasts are guaranteed a fascinating experience.
Additional Tours