Back to Locals
Paper Strings
Design your own special & colorful paper strings and get a personal jewelry.
Paper Necklaces Workshop – Wear Your Book
Gallery 192 was established in a magical space in the alleyways of Old Akko, as part of a joint initiative of 10 Galilean craftswomen who are engaged in different artistic fields.
The gallery exhibits an impressive variety of artwork and handicrafts created by these artists; and every day, there is a different artist at the gallery. During your visit to the gallery, you can view the variety of artwork, purchase the artwork and even watch the artist in action. 8 out of the 10 artists work are engaged in the field of ceramics. Hedva Klein creates paper artwork and Paula Rykin works with recycled materials.
Hedva Klein worked in the field of education for 34 years.  Since her retirement from this field, she has been involved in creating artwork, with a focus on jewelry made of paper, sabras and weaving.  She draws her inspiration from nature and the family.  According to Hedva, designing paper jewelry best represents her motto that you should 'do what you love with all your heart' and 'wear the books that you love'.
Hedva's jewelry are made of recycled books and colorful paper that are cut into different sizes and shapes using laser and templates, which are then threaded onto leather laces in combination with wooden beads.
About the Workshop
Creating Paper Necklaces – Wear the Books that You Love
Design necklaces from paper discs, made of old books and colorful paper. The discs are created using punches and are then threaded onto leather laces together with colorful wooden beads. The participants work individually with instruction and help in selecting the model and design elements, and color combinations, etc.
Atmosphere photo gallery ahead – Skip to next content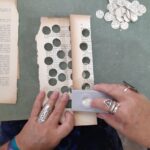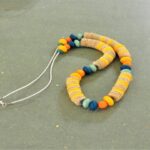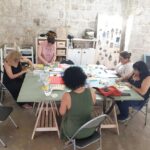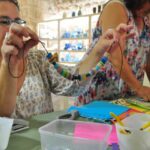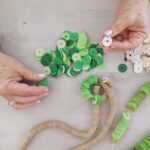 Atmosphere photo gallery ahead – Skip to next content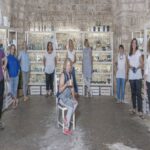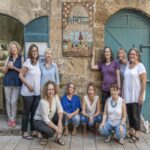 Additional Tours
Join a workshop that combined imagination and creativity, humor and some magic and create your own unique collage.
About Paula Rykin
Paula lives in Gilon and designs useful and decorative items for the home, based on recycled materials.  For many years, she worked in jewelry making and design, during which time, her interest in the fields of environmental protection and sustainability grew.  Paula began to design light fixtures using recycled tin cans and collages from bottle caps, broken toys, old bottles and other forgotten items; and through her creative ability, she gave them new life.
Imagination in the Frame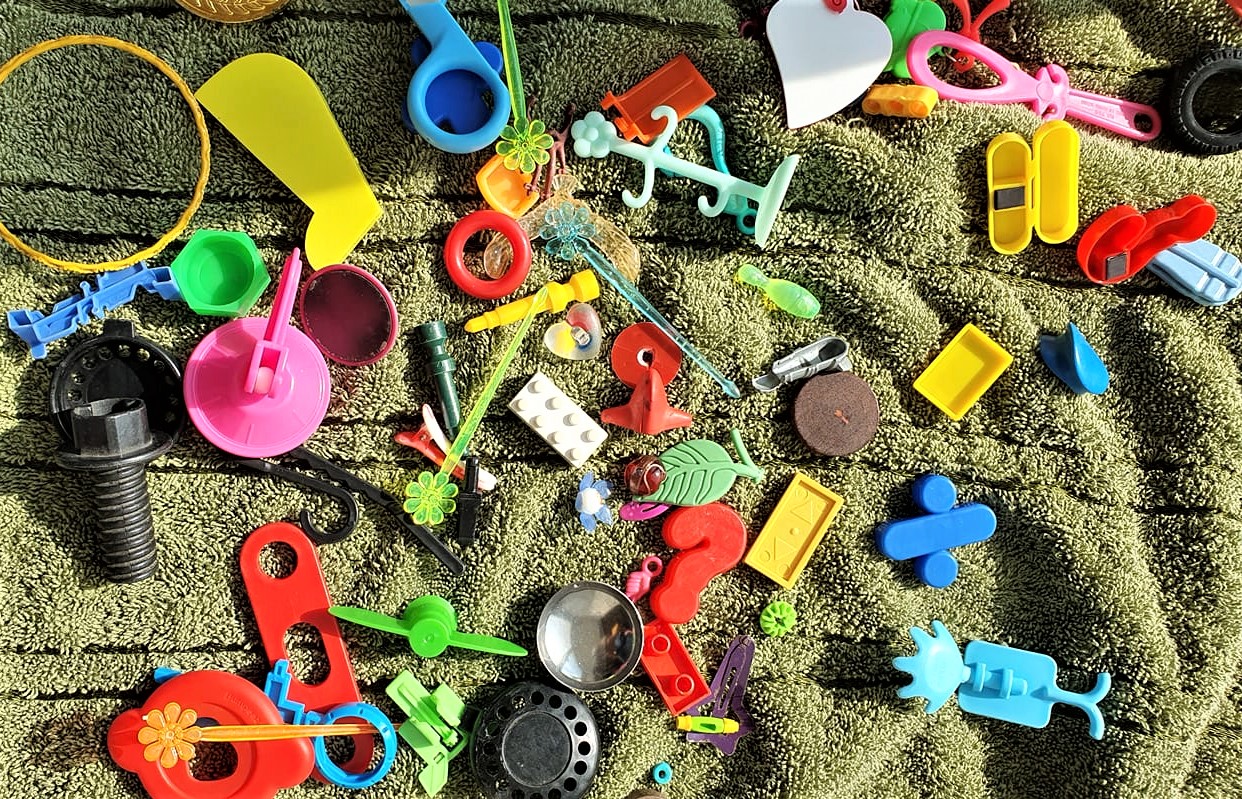 Paula uses raw materials and backgrounds, all of which are recycled.  There is no need for previous knowledge.
Just bring your imagination, creativity and humor and come join the workshop.
During the workshop, each participant creates a unique personal collage and experiences the magic in finding value in materials that seem worthless:  bottle caps, broken toys, old buttons and many other items whose original purpose has been forgotten – which are turned into original pieces of art.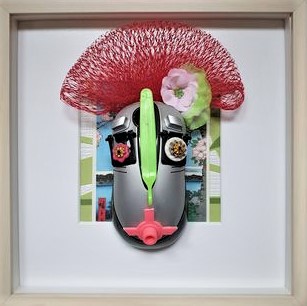 During the workshop, there is a dialogue with the group leader regarding the importance and planning of collages, so that each participant can go home and continue to create, using the raw materials that surround him or her in daily life.
Each collage will be framed in a quality frame.
The workshop lasts 3 hours and is suitable for adults and teenagers ages 16 and older.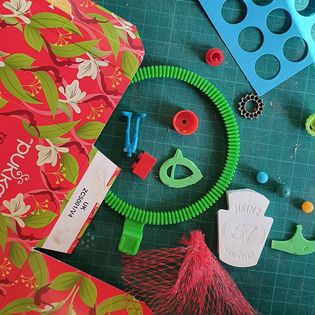 Contact Paula:
Email:  [email protected]