Back to Locals
"Experiential tour of Old Akko including Market Tasting"
You are welcome to combine history, art and cuisine in one fascinating tour
About Vered
Vered is a licensed tour guide, she came to Akko as a girl and spent most of her time in Old Akko in the company of the locals who were part of the shared family experiences every Saturday. Her father worked as a contractor and employed many locals, so a close relationship developed and formed.
As a pupil at the Darsky School, Vered was a partner in many social enterprises that developed in the city and various collaborations. Vered mainly remembers the excitement with the opening of the Akko Fringe Theater Festival, how Akko finally hit the map and was exposed in the spotlight.
Vered describes herself as someone who is very connected to the Old City people and market that is always surprising anew. She loves to wander and get lost in the wonderful alleys, to enjoy the food made and served with love to everyone who comes, an authentic tent that connects hearts … This is the real coexistence in the city.
After 25 years of work at the Ghetto Fighters' House Museum, Vered decided to make a change and do what she loves most, to connect people, places and good food and of course…. to travel around.
Atmosphere photo gallery ahead – Skip to next content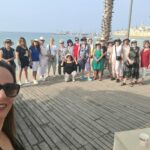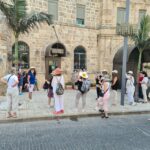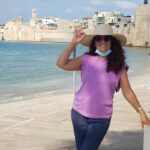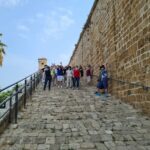 About the Tour
We'll meet at the Horses Beach and treat ourselves to freshly squeezed juice and cookies…
From there we'll go on a walking tour of the walls, visit the "Treasures in the Wall" Museum, cross the colorful market for tasting and meeting with locals, visit the Galleries alley and reach the west coast line of Akko, the city walls and other attractions.
In between we'll visit a special café shop where the desserts are made with love and gluten free.
At the Malabi House we'll taste Malabi, which has been crowned the best Malabi in the country. The tour combines history, art, culture and cuisine.