Back to Attractions
Treat yourself with a special souvenir from the unique art galleries and boutique shops in Old Akko.
There are handmade & art galleries in Old Akko alongside to Boutique Shops: Art 192, Oroca, Duck You Akko, Symbolic Jewels Studio and the Art Gallery Akko.
In Old Akko, there is an abundance of galleries and studio shops selling art and handicrafts, in addition to boutique and special concept shops such as Roi's shop called Duck You, which first opened in Old Akko and later in other places around the country including Tel Aviv.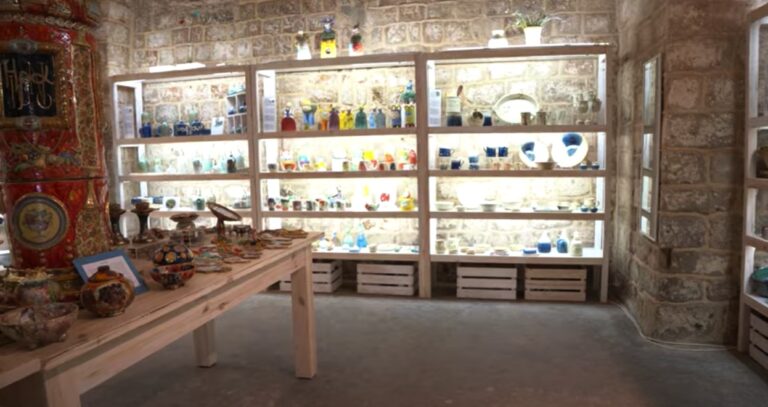 The ART 192 Gallery
This gallery was built in a magical space among the alleyways of Akko's Old City and features the collaboration between 10 Galilean artists who are engaged in various fields of art and creativity.
The gallery started its journey when two friends decided to make their dream of becoming artists in a special place a reality. After searching in several cities and locations in Northern Israel, they chose Old Akko. While they located a place for their gallery in an ancient and impressive Ottoman building, their collaboration grew to include and additional 10 Galilean artists. The gallery displays an impressive variety of artwork and handicrafts created by the artists. Each day a different artist can be found at the gallery. When visiting the gallery, you can view the variety of artwork, make a purchase and you may even catch a glimpse of the artist creating her artwork.
The Types of Art at the Gallery
Ceramics: Ilana Pur, Esti Kehati, Kayla Talmi, Niva Herzog, Lucy Bashan-Bar'on, Orit Kama, Emuna Sirkin and Edna Fioreko. Glass: Paper: Hedva Klein. Recycled materials: Paula Reikin.
Opening Hours:
Sundays to Thursdays & Saturdays 10:00 to 17:00; Fridays 10:00 to 15:00
Contact info:
Tel: 972-4-828-3955; Email: [email protected]
Atmosphere photo gallery ahead – Skip to next content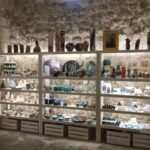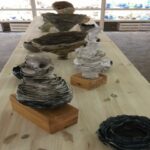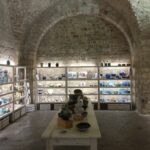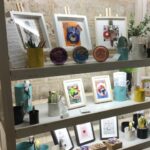 OROCA Handmade Jewelry Studio
Orly Coffler, artist and jewelry designer, opened this handmade jewelry studio. In addition to the exquisite display of jewelry at the studio, Orly runs workshops for small and large groups, which can be scheduled in advance.
Her creations include silver jewelry, 18 karat gold plated jewelry, gold-filled jewelry with real gemstones and other materials, jewelry featuring extraordinary shapes and textures and wall art. Orly's work is displayed and sold at various museums, including: The Jewish Museum in London, the Haifa Museum Shop, the Hamizgaga Museum shop, the Central Gallery in Safed, and the Ein Hod Gallery.
Open Sundays, Wednesdays to Fridays and with advance reservations.
Contact info:
Tel: 972-50-871-1430; Email: [email protected]
Atmosphere photo gallery ahead – Skip to next content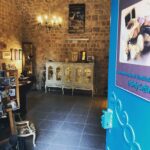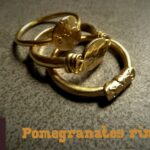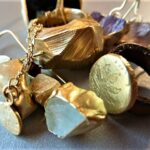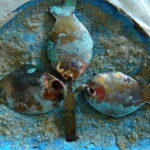 Duck You Akko
Roi Samogora claims that his journey began in mid-2018, after realizing that ducks always put a smile on people's faces; and it doesn't really matter if the duck is a gift for a loved one, an ornament for the office, if you want to buy something for the baby or just want to attract attention.
After two years in business, he reached this conclusion – every home needs a duck!
The Duck You shop in Akko specializes in rubber ducks and putting a smile on people's faces. There are over 500 types of rubber ducks for every age, for young and old (a grandfather and grandmother duck). In addition to ducks, there are plenty of duck-themed products such as: shirts, socks, bath bombs, soaps, books and even delicious duck cookies and many other surprises. You may take pictures at the shop, and smiles are free!!!
Opening Hours:
Sundays to Thursdays: 10:00 to 17:00, Fridays & Saturdays: 10:00 to 18:00. Closed on Mondays.
Contact info:
Tel: 972-50-488-4788; Email: [email protected]
Atmosphere photo gallery ahead – Skip to next content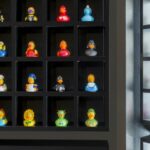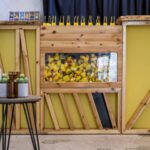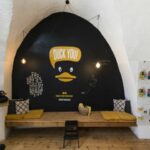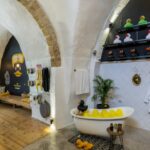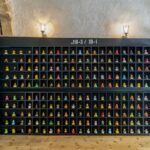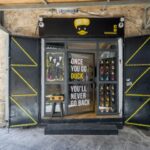 Symbolic Jewels Studio
Symbolic Jewels is a special jewelry studio and gallery, established by artists Meran Shavit and Nissim Ben Adiva in order to display their jewelry designs and artwork to the shop's visitors, from its inception until the finished product. The name Symbolic was selected by both artists to describe how they feel toward their creations.
Atmosphere photo gallery ahead – Skip to next content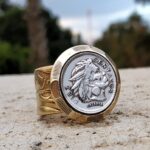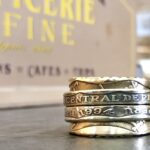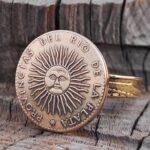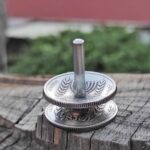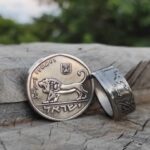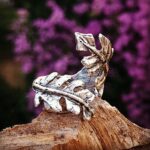 The Jewelry Designers
Nissim creates jewelry from sterling silver (925). His special jewelry designs are inspired from the magical and unique atmosphere of Old Akko.
Meran uses old coins to design and create unique jewelry and Judaica. Among his creations, are pieces formed from one coin and other from several coins. When visiting the studio, you can watch the artists work and even schedule a workshop.
Opening Hours:
Every day of the week, including Friday and Saturday from 10:00 to 16:30
Contact Info:
Tel: 972-54-499-3792; 972-4-818-4864; Email: [email protected]
NAOMEH ART GALLERY
The Naomeh Art Gallery for original Israeli art is located in the old city of Akko, adjacent to the Fisherman Port and market.
The Gallery displays multicultural art works made of wood, pottery, glass and metal, as well as sculptures, paintings and embroidery.
The artist and the gallery owner, Esti Kehati, named the gallery after her grandmother, who was born in ancient Tiberias to a fisherman family.
The Naomeh Gallery is a meeting place for artists and people who appreciate and love art.
Opening hours: Tuesday – Thursday, Saturday from 11:00-17:00, Friday from 11:00-14:00
Atmosphere photo gallery ahead – Skip to next content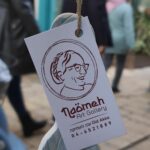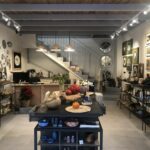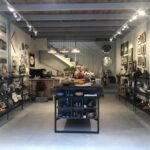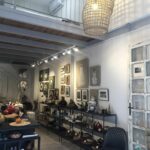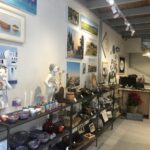 ART GALLERY AKKO
The gallery is run by Moshe Afota and features a spectacular display of artwork by the best Israeli artists. Among the artwork: original pictures, ceramics and pottery, jewelry, and nostalgic art.
Opening Hours: 09:00 to 21:00
Contact Info:
Tel: 972-50-327-2778; Email: [email protected]