Back to Attractions
Immerse yourself in the fortress gardens
The Enchanted Garden
The Enchanted Garden (also known as "the Festival Garden") serves as the entrance courtyard to the Hospitaller Fortress. To the north you will find the towers; to the south – the Old Akko & Nazareth Development Company headquarters and facilities used for the Akko Theater Center.
The open space is impressive in its vegetation and the aura of hospitality it emits. As such it was converted into an entrance to the Hospitaller Compound.
In the garden are spectacular 150-year-old Ficus trees.
The courtyard houses the Visitors and Reservations Center for Akko.
Also, in the complex is the Roots restaurant, a kosher meat restaurant.
Atmosphere photo gallery ahead – Skip to next content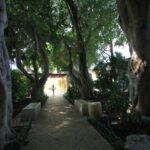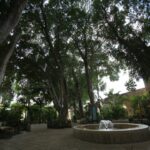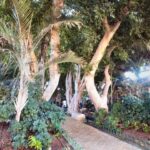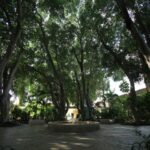 The Orchard (Bustan) garden
The Orchard garden is located above Jousting Arena (Hippodrome).
In the fruit trees garden, a path covered with natural vines, plenty of shaded seating areas and a mini amphitheatre for shows.
It is possible to coordinate private events and festivals in the complex.
During periods of holiday events, it is open to the Knights Halls visitors' enjoyment.
Atmosphere photo gallery ahead – Skip to next content