Back to Around Akko
Discover the story of the kibbutz of yesteryear
Did Abramleh the shoemaker invent the Dr. Martens red shoes? Who knows what tools starred in every home in Israel in the 1940s? The pioneer fashion? And the pioneer race? These are some of the secrets of the Kibbutz miracle.
Kfar Masaryk – The Secret of the Kibbutz Miracle
In the green spaces of Kibbutz Kfar Masaryk, 5 min. from Akko, 15 min. from Haifa and 1 hour from Tel Aviv, between the lively dining room and the restored shoemaking workshop, you can spend an exciting experience, with a choice of stations along your route.
The restored shoemaking workshop – we will go back in the time tunnel to the days when every girl and boy had one pair of sandals and one pair of shoes a year. How were they measured? What color did they choose? Is that where the Dr. Martens red shoes first came from? And what has Stalin got to do with it?
Naaman Porcelain – A display of a unique collection of Naaman vessels that were found in every home in Israel and made in Kibbutz Kfar Masaryk, a true pride of blue and white products.
Painting workshop on porcelain plates – In the workshop we will draw with special markers on porcelain vessels inspired by the beautiful Naaman vessels and we will come out with the plates as a wonderful souvenir from the visit.
Atmosphere photo gallery ahead – Skip to next content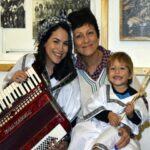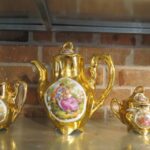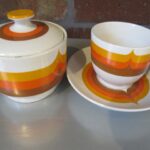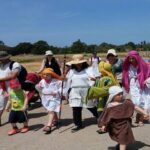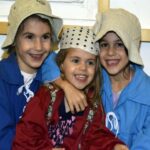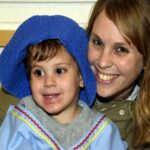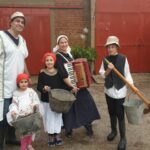 The "100 Meters" Exhibition at the Monio Gallery – As part of the Coronavirus pandemic, curator Efrat Peled Sadeh collected from Israel and the world, photographs of private individuals who captured with one photo the experience of the "100 meters" limitation of one's home . Of these, about 100 photographs were selected for display to the general public.
The Race to the Pioneer – 6 entertaining riddles about the life of the kibbutz. Divide into 2 groups and go out to a short and entertaining competition based on quizzes.
The Photo Mania – In the Visitors' Center of "the Secret of the Kibbutz Miracle" a collection of pioneer clothes allows guests to dress in a blue or embroidered shirt and be photographed as an amusing souvenir.
Dancing – Dressed as pioneers, you can burst into folk dances, with the kibbutz folk dancing specialist.
All year round, various events are open to the general public by pre-registering:
"Haluziada" activities for families every Saturday, Pop-up brunch every last Friday of the month, Events according to Israeli Holidays, Gallery talk and more.
To organize a tour and additional details: Phone 052-5557271 / 052-8346575