Back to Attractions
Delve Into History and Explore Akko's Fascinating Churches.
In Old Akko 5 churches of different streams in Christianity:
The St. John Franciscan Church where most of the ceremonies are held and is usually open to visitors and believers as well, the St. Francesco Franciscan Church, the St. Andreas Greek Catholic Church, the Maronite Church, and the St. George Greek Orthodox Church.
Saint John (Franciscan) Church
Saint John Church, which currently stands next to Akko's lighthouse, belongs to the Roman Catholic community (the Franciscans).
It is unclear as to when the church was built, although several years ago, the year 1737 was found engraved in the northern wall of the building. The church was renovated in 1947 and now serves as the church of Akko's Roman-Catholic community.
Atmosphere photo gallery ahead – Skip to next content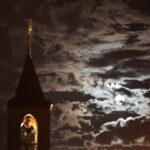 The Franciscan Saint Francesco Church
Akko's importance where the Franciscans are concerned lies in the fact that they believe that Saint Francis of Assisi – the founder of their order – visited the city in 1219-1220.
In 1217, Father Elia Da Cortona built Israel's first Franciscan monastery in Akko. When Akko fell to the Mamluks, the members of the order fled from the monastery.
According to the chronicles of the Franciscans, Facher El-Din II officially enabled them to settle in Akko and build a church and an inn there for their personal use.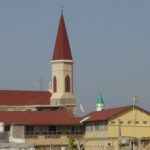 The Franciscan church
Saint Andreas Church
In the early 18th century, there was a growing tendency among Orthodox Christians in the Orient (including the Land of Israel) to accept the sovereignty of the Pope in Rome. This was the genesis for Akko's Greek-Catholic community.
This community settled in the southwestern part of the city and built its church upon the ruins of Saint Anna Church, which dates back to the Crusader Period.
Atmosphere photo gallery ahead – Skip to next content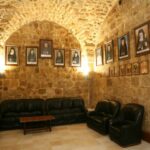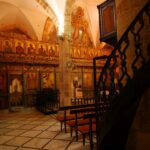 Saint George Church
This Greek Orthodox Church was probably the first Christian house of worship built in Akko during the Turkish Period. The first evidence of the existence of a Greek Orthodox monastery and church in Akko dating back to the Ottoman Period is presumably that of Order of friarf minor monk Eugene Roger, who visited the city in 1631.
Thirty-five years later, physician Gabriel Bremond of Marseilles visited Acre. Bremond declared that the Greek Orthodox Church, which was once (1666) named after St. Nicholas and renovated by Facher El-Din, had become the most beautiful church in the Levant.
Atmosphere photo gallery ahead – Skip to next content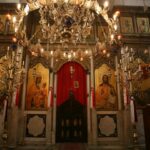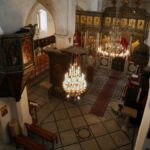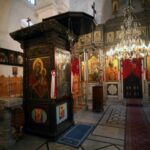 The Maronite Church
The Maronite Church is currently located in the southwestern part of Akko, adjacent to the Greek Catholic St. Andreas Church and the Notre Dame de Nazareth Monastery.
The Maronites (who are from Lebanon) were banished from Akko following the Crusades and most probably returned to the city during the rule of Facher el-Din the Second.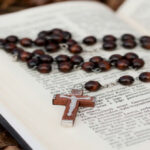 The Maronite church