Back to events
Don't miss celebrating over 40 years of Street Theatre in Old Akko
The anonymous author of "The Journey of King Richard" compared Akko to the mythological Troy: "If a war that lasted a decade, made Troy a famous city for all generations, if the victory of Christianity made Antioch more glorified, then Akko will surely merit eternal glory, being the city the entire world struggled to conquer". The International Fringe Theatre Festival conquered Akko in a process that began in 1979.
Every year since 1979, the International Fringe Theatre Festival has been held in Old Akko. during the intermediate days of Succoth (Chol Hamoed). The festival takes place in the Hospitaller Fortress (the Knights' Halls), which are historical archeological sites which serve both as a hostel and a very special décor for the festival's plays.
"Akko brings the viewers into the magic of creation"
Away from the bustle of the big cities, rather with modesty and hesitation, a unique and special process has begun for the encouragement of original theatrical work, granting artists and creators not only an amazing original stage, but also halls, abundant with historical memories, which draw the viewers and visitors into the magic and soul of the work of art.
This extraordinary process has begun at the initiative of Oded Kotler, who – together with Yossi Frost, Yossi Fitussi and Haim Shiran – succeeded in convincing the late Mrs. Leah Porat to set the location of the the International Fringe Theatre Festival in Akko.
The uniqueness of Akko lies, of course, in its natural treasures, in the history, which emerges from every corner and every stone. However, the uniqueness is also expressed in its special human texture. Jews and Arabs, new and veteran immigrants, thousands of tourists from Israel and from overseas – all these, together with its odors, spices, special dishes and the principle of traditional hospitality, contributed to the city in general and to the Akko Festival in particular the spectacular rainbow of colors of the greatest theatre celebration in Israel.
Atmosphere photo gallery ahead – Skip to next content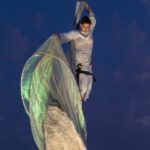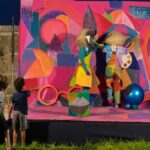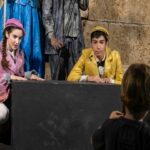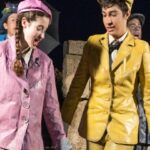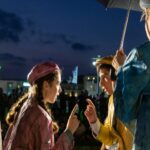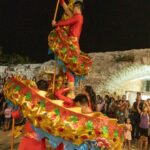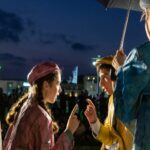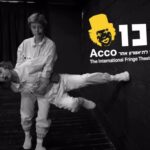 Akko – a beautiful port city with its unique and ancient beauty, with its colorful residents, magical alleys, the amazing halls and spaces under the ground, its antiquities, and odors. This entire spectacular and exciting texture has created the International Fringe Theatre Festival, which has left its mark on the art of Theatre in the State of Israel.
The festival is Israel's biggest theater festival. It provides a forum for non-conventional theatre, which grants full freedom of creation to the entire theater staff: directors, producers, writers, actors, etc. The festival is known worldwide and hosts theater companies from around the world.
In addition to the plays, other colorful festival events include street performances, bazaars and all sorts of fire, color and pantomime-related activities suited to all ages.
The festival is attended by visitors from all over Israel, including tourists who flock to the sites of Old Akko.
For further information about the festival, please visit the Akko Festival's website